Meet the Talent That Powers Our Success.
With approximately 14,000 employees working worldwide, Phillips 66 values the knowledge, diversity and contributions of our employees and believes that they help differentiate the company from other companies today and in the future. Why should you consider a career with Phillips 66? Our people say it best.
Select an employee for a personal perspective: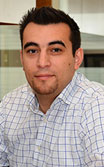 Ammar, Projects
At Phillips 66, the resources available to get the job done are the best I have seen in the industry.
Phillips 66 employs only talented professionals, making the work environment successful by having subject-matter experts available and willing to assist. The company actively embraces a diversity of people, talents, ideas and experience. I have worked for several companies, and I am very happy to be part of an organization that promises such a rewarding career without sacrificing your personal life. The structured balance here is a science that many companies within the industry will not be able to develop.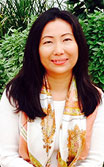 Kathleen, Planning & Analysis, Marketing & Specialties
Being empowered is the most satisfying aspect of working at Phillips 66. It really allows me to be the best that I can be.
Phillips 66 really encourages you to find out what you like to do. They have a passion for developing you and placing you in a job where you can be very happy. In marketing, we have something called the Star Award, where you can be recognized for your contributions to the company. However, I think the best way to get recognized at Phillips 66 is from your fellow employees and supervisor. I am just so very privileged to work at such a great company.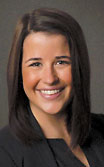 Anna, Strategy and Business Development
Phillips 66 is a leading performer in the energy manufacturing and logistics field. It is also a company that cares for and develops its people on a global scale.
Phillips 66 has a culture radiating with company pride and confidence. I love the people I work with; I love the job I do; and I truly enjoy going to work every day. I am a very curious person, and Phillips 66 has provided me with more than enough tools to quench my desire to learn about the industry. From hands-on classes to online lectures and presentations, the company offers ample resources to learn about the industry or your role in order to go above and beyond in your job.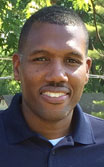 Cory, Refining
I feel honored to be an employee at Phillips 66, and I look forward to making strong contributions in the future and helping optimize our operations.
Currently, I'm at the Bayway Refinery. The work culture is pleasant, rewarding and productive. I believe people are here to really take care of one another and help one another, and they are serious about doing their jobs and working safely. One of the strongest tools Phillips 66 offers is the training, coursework and courseware dedicated to our development. I'm always amazed at how many resources are dedicated to making us better professionals at Phillips 66.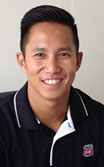 Mike, Projects
Phillips 66 really values the work you do. They allow you the freedom to do your job the way you believe will be most effective.
My motivation to stay here is the opportunity. I had an interest in getting into a new, more people-focused role, and Phillips 66 has allowed me to do that. I was initially hired to staff up phase one of a project and then go back to project engineering, but I really enjoyed my job as a staffing lead and pursued my options with leadership. Ultimately, they created a spot for me in project services, expanding my responsibilities and scope. They really listened and cared about what I wanted to do.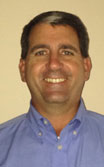 Kevin, Research Services Engineering & Operations, R & D
I love everything about my job – the location, the people, the responsibilities and the variety – I never do the same thing from day to day.
Phillips 66 has enabled me to make an impact by giving me the skills, responsibility and freedom to make decisions. Here, there is a lot of opportunity to advance, develop new skills and pursue new challenges. We have well-defined career paths, in both technical roles and management. My career at Phillips 66 has been extremely rewarding. I've had the chance to see a large part of the world in my career – here in the U.S., but also in Europe, Asia and South America. I've been able to experience a lot of cultures, and I really appreciate those opportunities.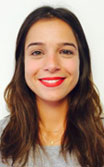 Patricia, Commercial
I have had a number of different positions within the company, and I feel I was empowered and encouraged to make every opportunity my own.
Phillips 66 promotes an inquisitive environment of shared best practices. It is fundamental to question procedures and share experience within your immediate team in order to move forward as a wider organization. Collaboration across functions is constantly stimulated within Phillips 66. Individual thought or practice is only enriched when shared with a pool of diversely experienced colleagues. If we share our own examples and best practices across the floor, time is saved and costs are reduced. It's a win-win situation!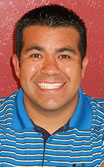 Benito, Refining
Phillips 66 continues to be a sought-after employer in our community because of opportunities to make a good living and advance in your career.
As a safety coordinator, the most satisfying aspect of my job is knowing the efforts and contributions I make that allow my co-workers to be safe and, at the end of the day, go home to their families unharmed. I feel that Phillips 66 is a solid company to work for, with its core values of safety, honor and commitment and a true vision for the future. Also, Phillips 66 does a good job of promoting from within. They are currently in the process of developing a leadership training course to help employees who are interested in becoming future leaders.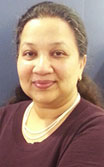 Bhinna, Liquid Systems, Information Technology
At Phillips 66, there is prosperity in diversity.
We are quite diversified – not just by race, culture and religion, but also in application, education and technology. And that is what makes people come in every day to work and be really successful. You're not stuck in one place. We do a lot of different things. We're able to use our brains on a daily basis. I was a consultant before I joined Phillips 66 as a full-time employee. The work culture here is wonderful, and it's the people who make it wonderful. My managers and my peers all work toward the same goals. Here, it's mostly about working together, which I haven't necessarily seen at other places.